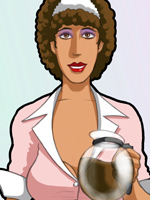 Jane: Jane is a truly nice person, caring, giving, and a peacemaker. Jane believes in true love. Despite working at Eva's bottomless Diner, Jane is still rather old fashioned and doesn't know very much about men.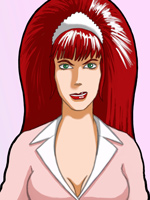 Polly: Polly is the oldest of the three girls. She's also wiser and more worldly. Polly has been unlucky in love and she's been around so she's a lot more cynical than the idealistic Jane.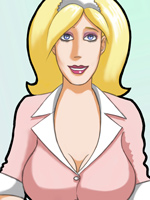 Francis: Francis is our ditzy blonde. She lives her life inside a pink fluffy cloud. Men love her but she has no idea why… Polly hasn't got much patience for Francis. Thankfully Jane takes her under her wing and looks after her.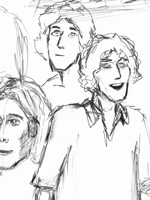 Craig Ronaldo: Young Craig is the dishwasher and kitchen helper at Eva's diner. He's a little overwhelmed at all the beauty on show and tries not to look. His mom and Polly are friends so Polly got him the job when he needed money to pay for school.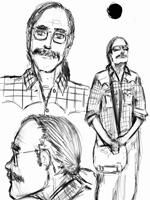 Wilfred: Wilf is a visiting scientist investigating the area. He's a geologist by trade but he's more interested in checking out the inside of the diner… or at least someone who works there. He's a little nervous and shy.
Nikki: Nikki is a truck driver by trade. Eva's Diner is on her regular route. When she's tired after driving around in her big-rig all day she likes to stop off and get a look at her favourite ladies.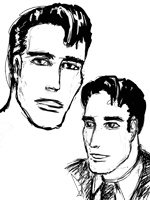 Daniel: Daniel is a handsome chap, a real lady's man. He's also the apple of Jane's affection and everything she wants in a man.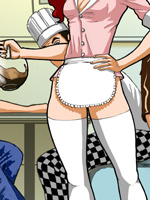 Chef: He's a grumpy, pervy old bastard that gets on with his work in the kitchen.