Ozoneocean
Hi, I'm Ozoneocean, chief administrator of Drunk Duck, the second oldest webcomic hosting site on the internet.
I'm assisted by Tantz Aerine, kawaiidaigakusei, Banes, and a few others 😀
I'm the artist part of the team here!
My other webcomic is Pinky TA. See me on Twitter, G+, Facebook 
Banes
Hi There!
I do a comic called Typical Strange and occasionally an animated series called Typical Strange! See the animated series and more stuff at typicalstrange.com
Thanks for popping by!
Banes is the writing half of the team!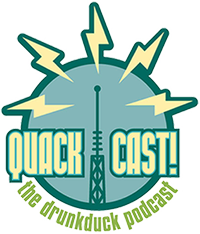 Listen to us on our weekly podcast, the Quackcast! Along with Tantz and Pit:
http://www.theduckwebcomics.com/quackcast/